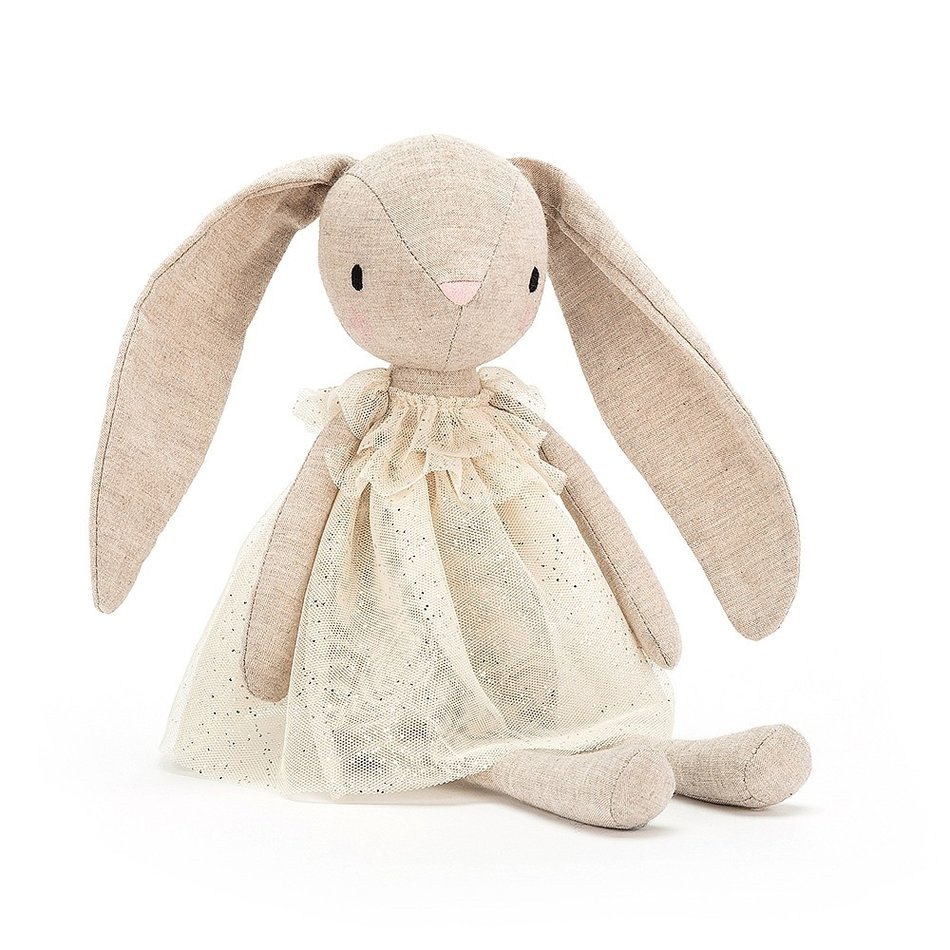 Jellycat Jolie Bunny

C$38.00
Jolie Bunny is bouncing with sparkles in a glittering buttercream dress! Flopsy-eared and nuzzly-neutral, this cotton bunny is good for sneezy pals. Beige and bobtailed, with blushing cheeks, Jolie Bunny is a dainty darling. Party on and bound along!
Free shipping on orders over $150 | Local pick up option
DETAILS
Suitable from birth.
Hand wash only; do not tumble dry, dry clean, or iron.