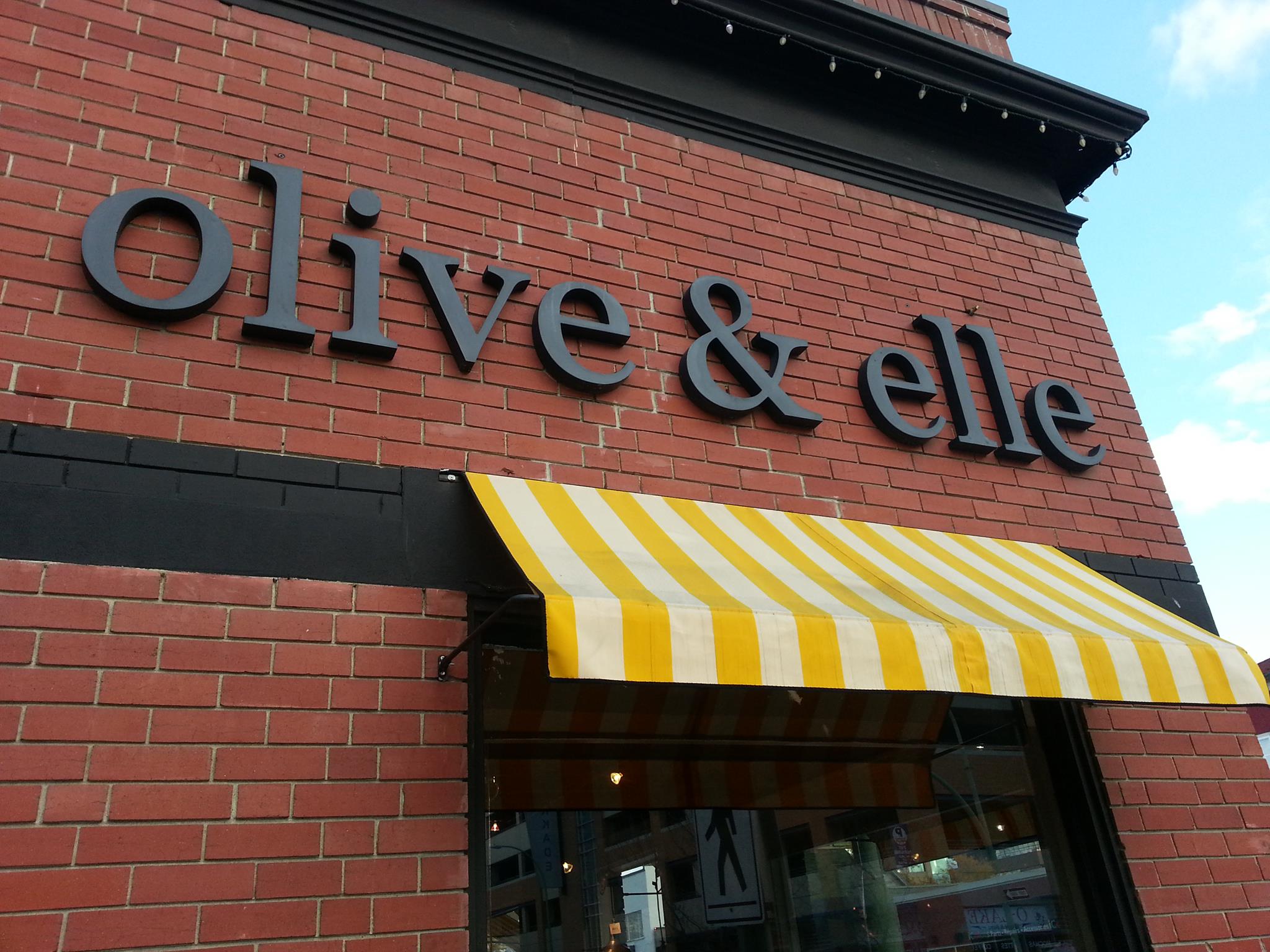 olive & elle is an independent boutique in downtown Kelowna, British Columbia. We stock our shelves with beautiful and useful goods conducive to keeping a peaceful, easy feeling home. This includes, but is by no means limited to, European-milled, Canadian-made fine bedding, Canadian down duvets and pillows, furniture made by our resident woodworker - a man on an endless quest for perfection -  and a rotating cast of scents, objects, and confections that bring beauty to our lives.
More than anything, though, we peddle the ethos of working hard and being kind. We've occupied the old brick building at the corner of Lawrence and Pandosy for almost twelve years. We wouldn't have made it this long if we didn't make a habit of expressing our respect and admiration for our customers, who have become friends. We love hearing about your lives, your work, your children and grandchildren, your vacations, your dreams, and your struggles. You make it a dream to work hard and be kind; we hope the people in our shop and goods we choose to carry make it the same for you.  
Available on our online shop is a small sampling of what we carry. While we always have bed linens in stock, our customers generally place custom orders for bedding. Feel free to contact the shop to discover how we can help you build your dream bed.