While we have a little bit of everything for everyone at olive & elle, what we're really known for (apart from our 2.30pm dance breaks) are bed linens and heirloom down products. The styles available are vast, but what all pieces from our bedding collection have in common are superior quality and craftsmanship. Visit or contact the shop to see what we have in stock, or allow us to avail ourselves in assisting with a custom order.
*Lead times are taking a little longer at this time, please check with us for current lead times.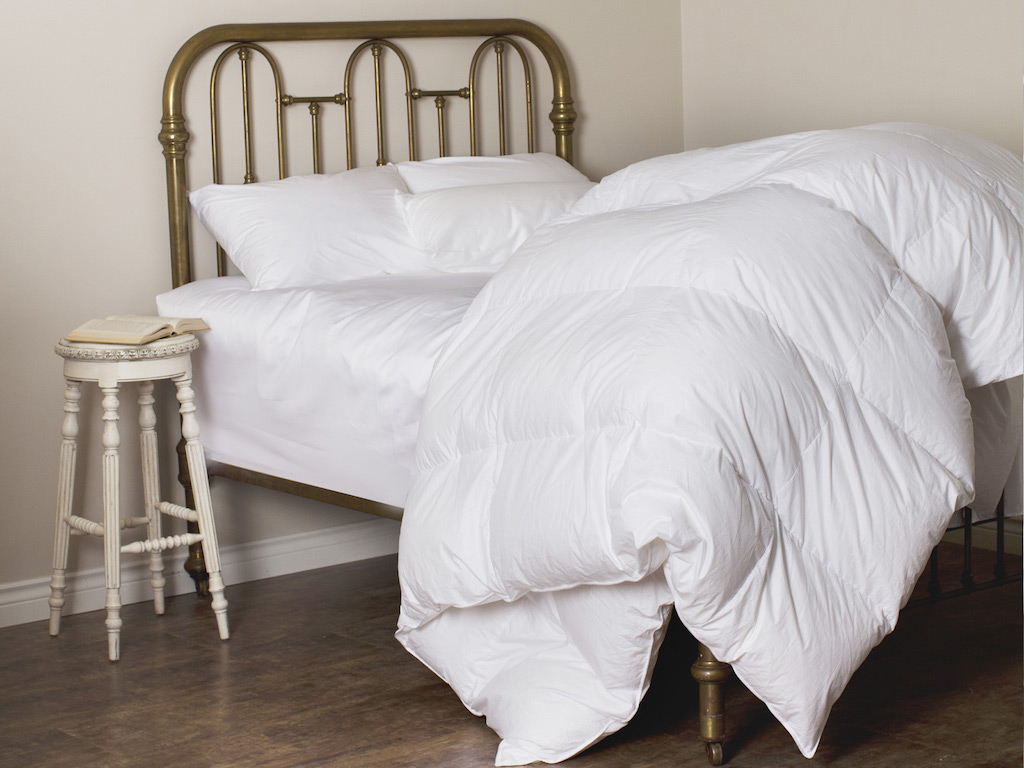 St. Genève bed linens are designed and made in Canada using the highest quality Silk, Giza 70 Egyptian Cotton, Linen and Micro Modal® fabrics, woven by specialty mills in Germany and Italy. Their collections are designed and meticulously hand-crafted at their manufacturing facility in the Lower Mainland, which generally ensures a short lead time for custom orders.
The entirety of our down collection is also produced by St. Genève. The types of down they use have tremendous insulating power which is maintained by their high loft, density and clinging ability. These properties make the most luxurious down products because they are warm and lightweight. All are heirloom quality.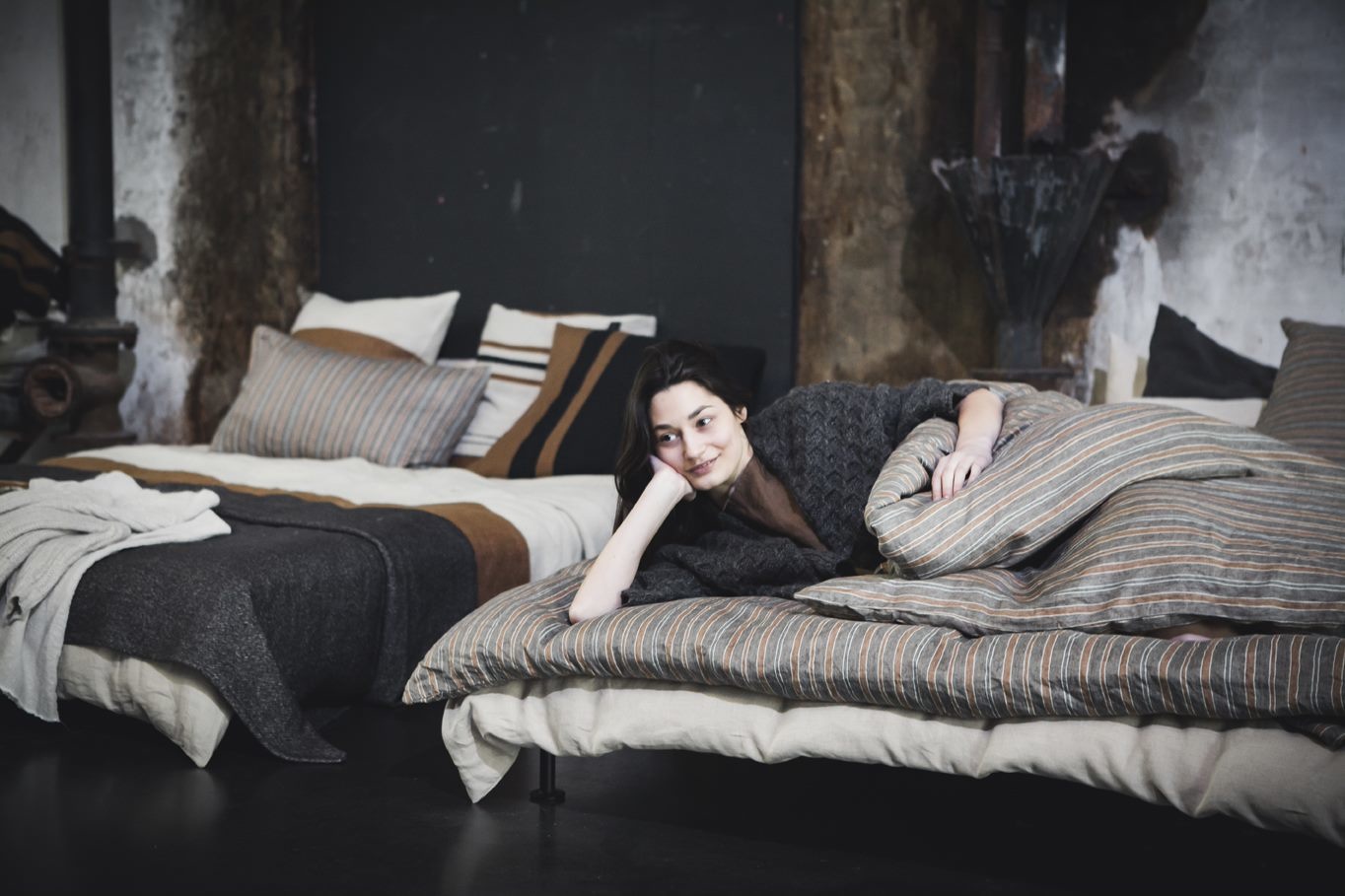 A long standing company in a region known for producing the best flax in the world, Libeco is a Belgian company creating the most beautiful organic linen collections. 100% made in Europe, all flax to linen used in Libeco products comes from European sources. They aim to inspire us to slow down and enjoy every day with linens designed for daily living.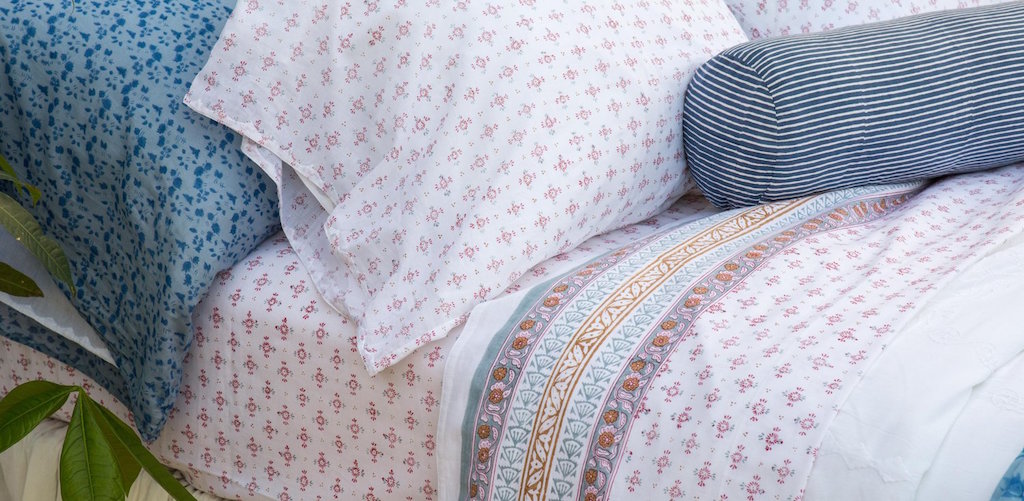 The newest addition to our collection, Kerry Cassill offers bright and airy bohemian, luxury weight Indian cotton bed linens. All pieces are hand block printed and meant to be mixed and matched.
Lead time on custom orders is approximately two weeks.*
MagicLinen offers home linens that are both functional and beautiful. With a rich colour palette and unique design details you can celebrate effortless beauty of linen.
Each MagicLinen product is carefully designed and handcrafted in Vilnius, Lithuania and they are Oeko-Tex certified meaning they are absolutely absent from harmful substances and chemicals.